contractor led
Design & build
working in
An active firing range
protecting
Historic structures
innovative
Biodiversity & Enhancements
protecting
Wildlife & SPA site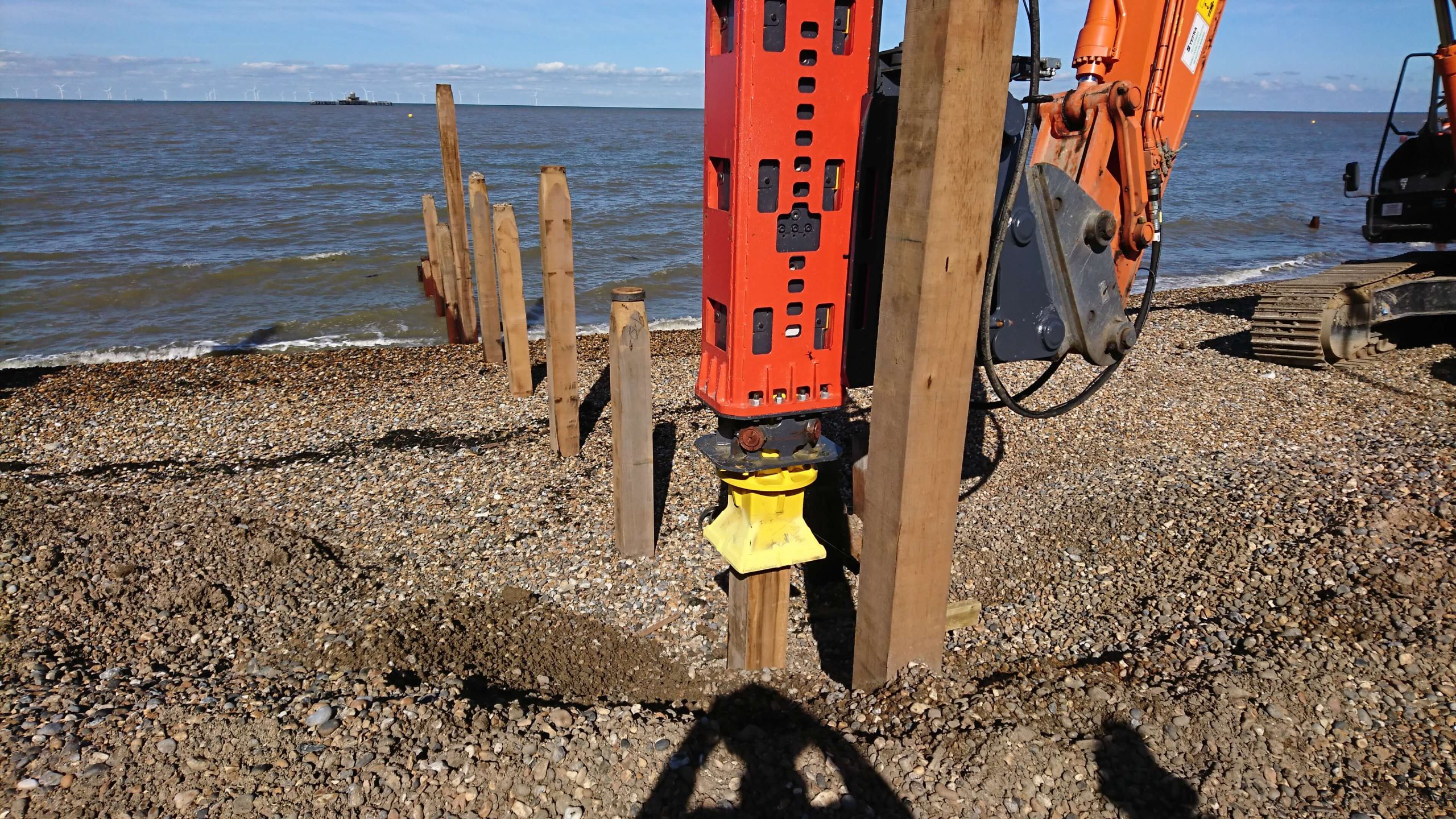 Working with our parent company Van Oord UK for the Environment Agency, we constructed defences along 3.4km of the Kent coastline.
The site works commenced just after the Covid-19 lockdown, so the team adapted quickly to form a bubble, found innovative ways of collaborating remotely and made excellent progress throughout the following year.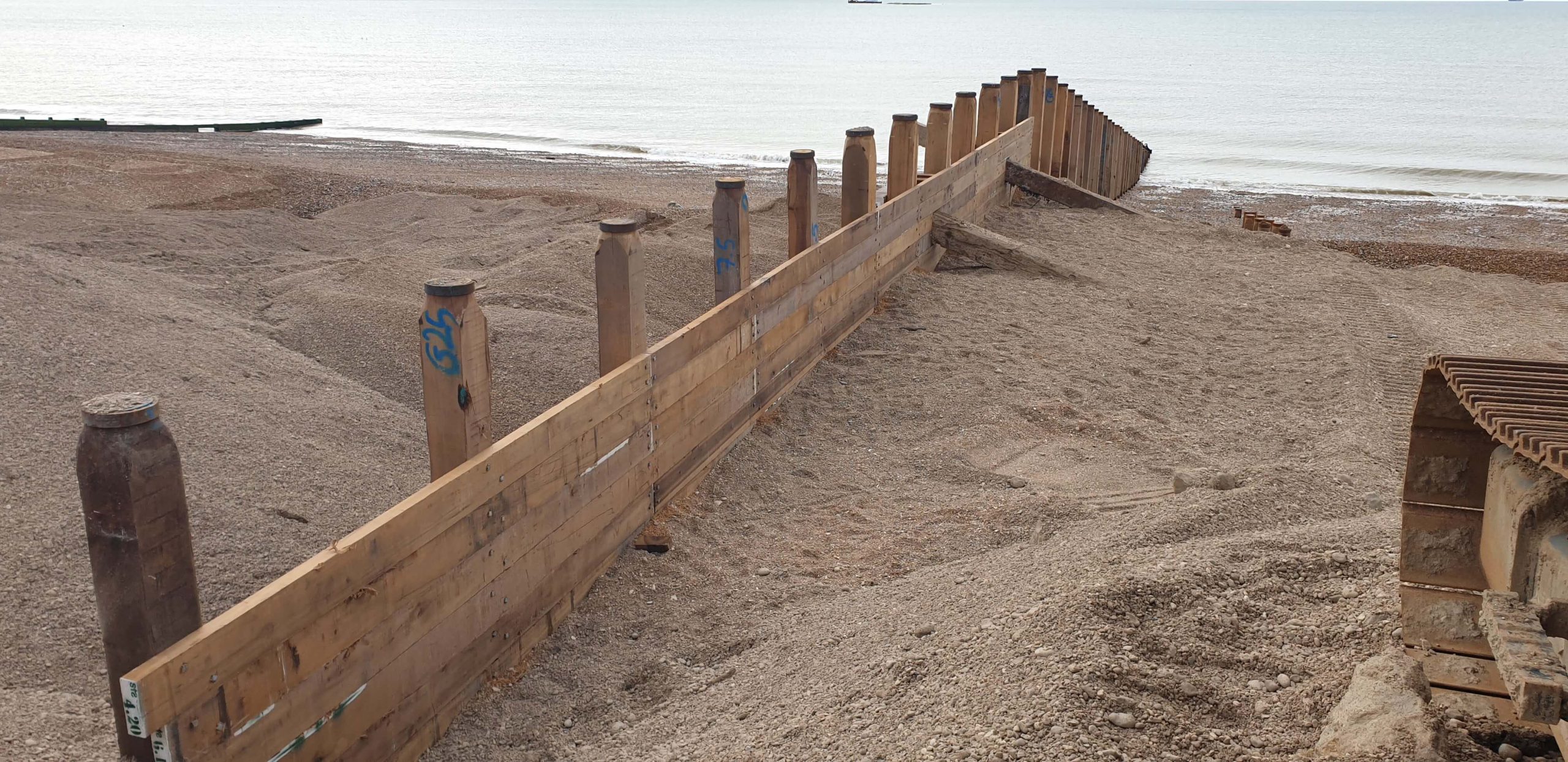 Working together to solve project challenges:
Working in an active firing range: As an active military training site, the works were carefully planned alongside the MoD in accordance with the army shooting programme, keeping their site operational throughout construction.
Historic Structure Protection
Protecting Martello Towers and the historic Dymchurch Fort: Hythe is one of the oldest MoD firing ranges in England, operational since Napoleonic times. As a result of this centuries long military presence, our team had to carefully control construction methods to protect the Dymchurch Redoubt Scheduled Ancient Monument, 2 Scheduled Martello Towers, 1 listed Martello Tower and 7 other heritage defence features.
Excellent programme management
The entire design and build programme was focused on Van Oord's shingle delivery as this was the highest cost and highest risk activity. All other elements were completed to tight timeframes to make sure the site was ready to receive the huge shingle recharge volumes.
Biodiversity enhancements
The Environment Agency and our staff were keen to maximise biodiversity benefits. We cut over 80 rock pools in in the rock revetment and included habitat features on the new groynes – each providing niches for wildlife. The features are part of a long term study by the University of Bournemouth and are showing early signs of colonisation by marine life.