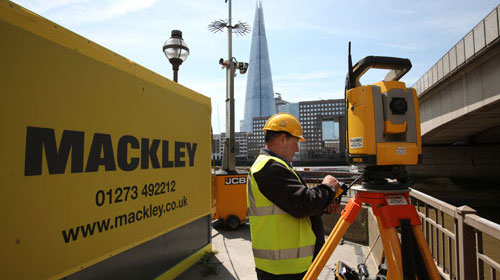 We provide a comprehensive range of services from conception through construction to project delivery. Throughout the entire process we add value through our industry experience and expertise.
We pride ourselves on our ability to tackle potentially challenging projects which others might find daunting, and have built a solid client base through team work and a strong emphasis on complete client satisfaction.
More...
Jack-up barge in action at the Shoreham Adur Tidal Walls flood defence scheme
Mackley (as part of Team Van Oord) are using this special equipment at the Shoreham Adur Tidal Walls Flood Defence Scheme to provide a platform to work from as it is not possible to work along the foreshore at this location.
More videos