properties &
infrastructure protected
90
surface & ground
water pumping stations
2
environmental
Enhancements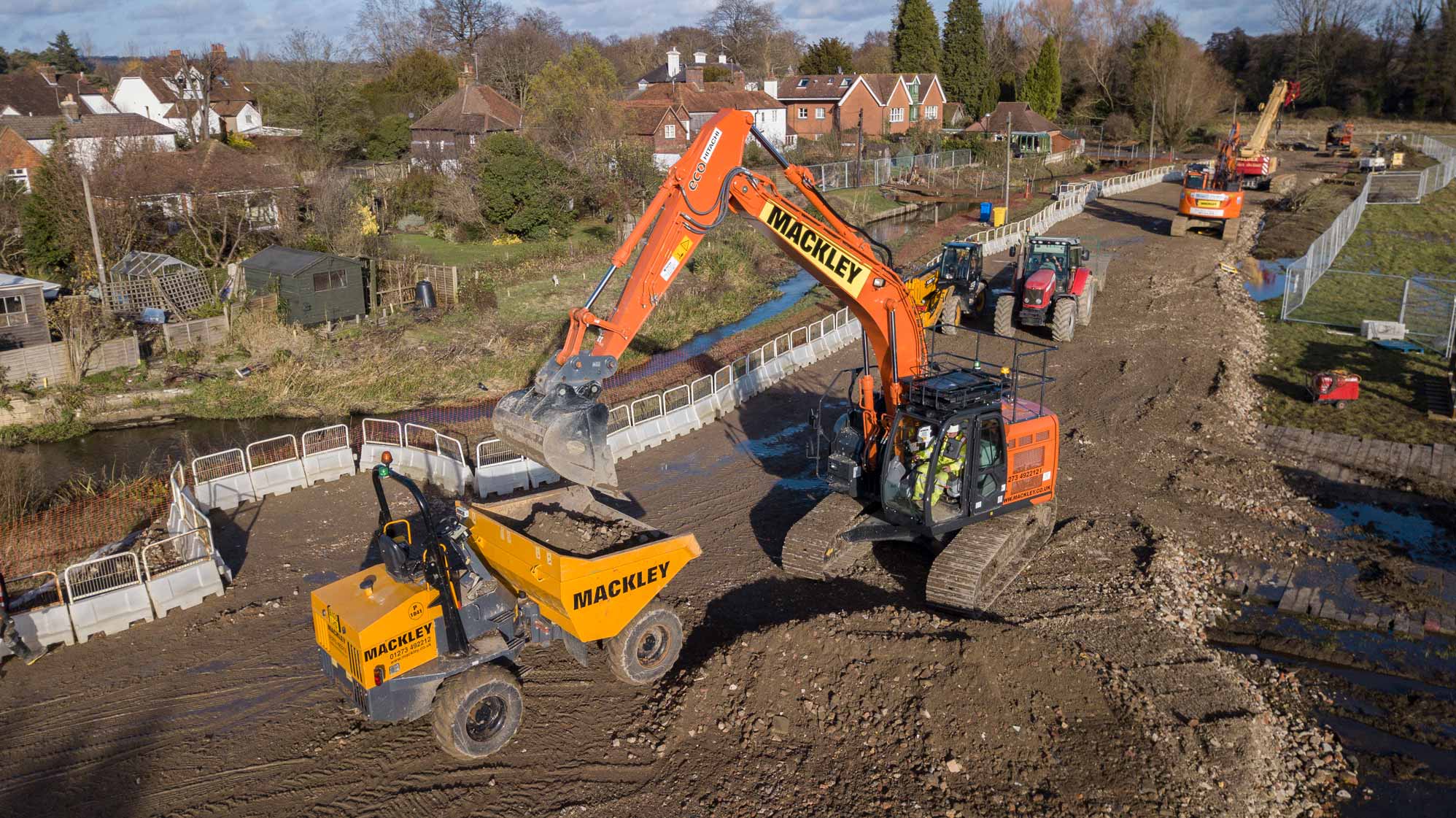 Godalming has a history of flooding, with four notable events in recent years. The flood in 2013 caused major damage to the Meadrow and Catteshall Road areas and access to and from Godalming town centre was restricted.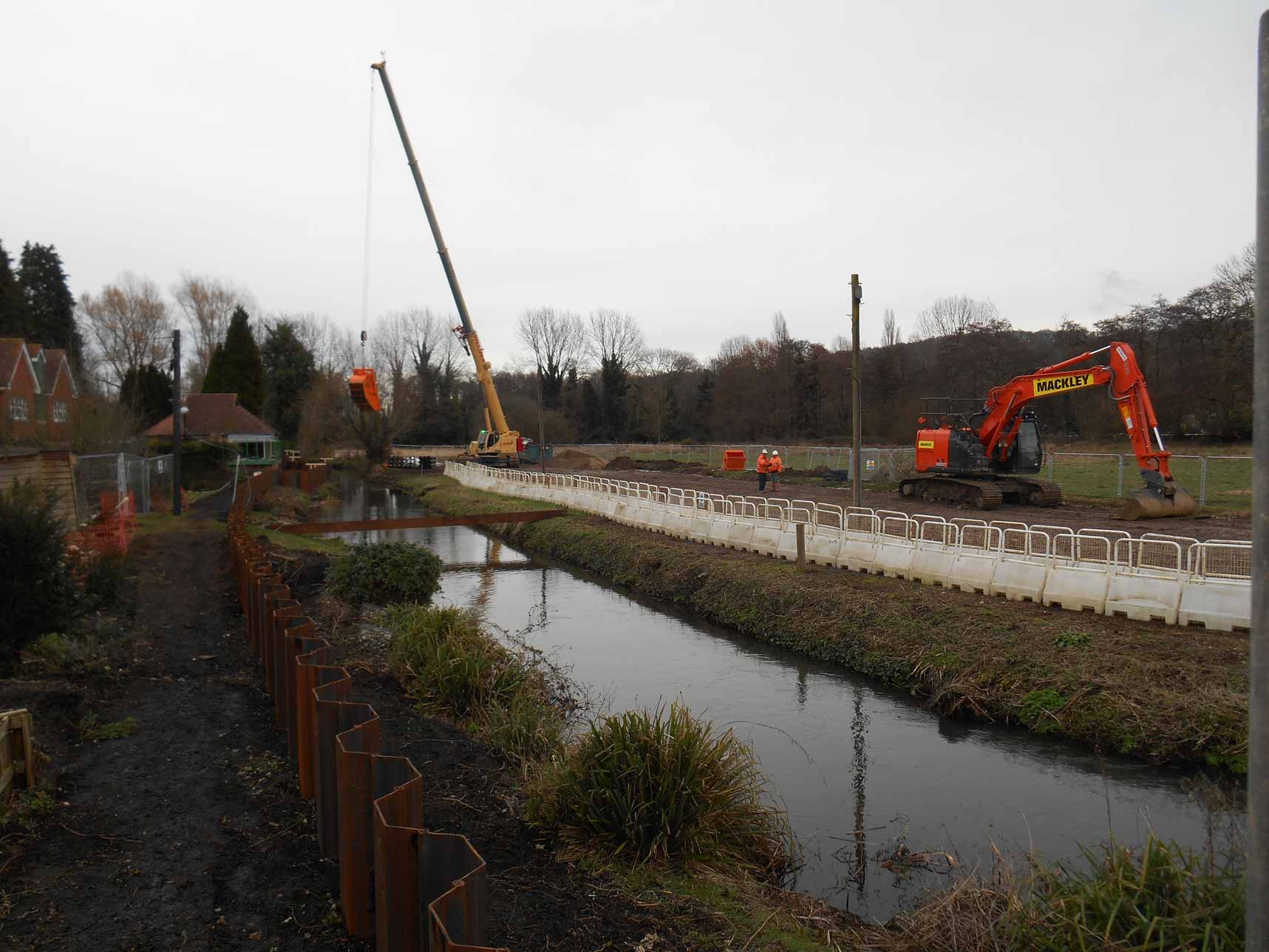 The project was carried out behalf of a client partnership comprising the Environment Agency, Surrey County Council, Waverley Borough Council, Godalming Town Council, Thames Water and the local Godalming Flood Group. Mackley, together with Van Oord as Team Van Oord, worked closely with all parties to construct the Godalming Flood Alleviation Scheme (FAS) to reduce the flood risk to properties in the town.
"This innovative flood scheme project is an example of how partnership working at all levels can achieve fantastic results".

Emma Howard Boyd, Former Chair of the Environment Agency.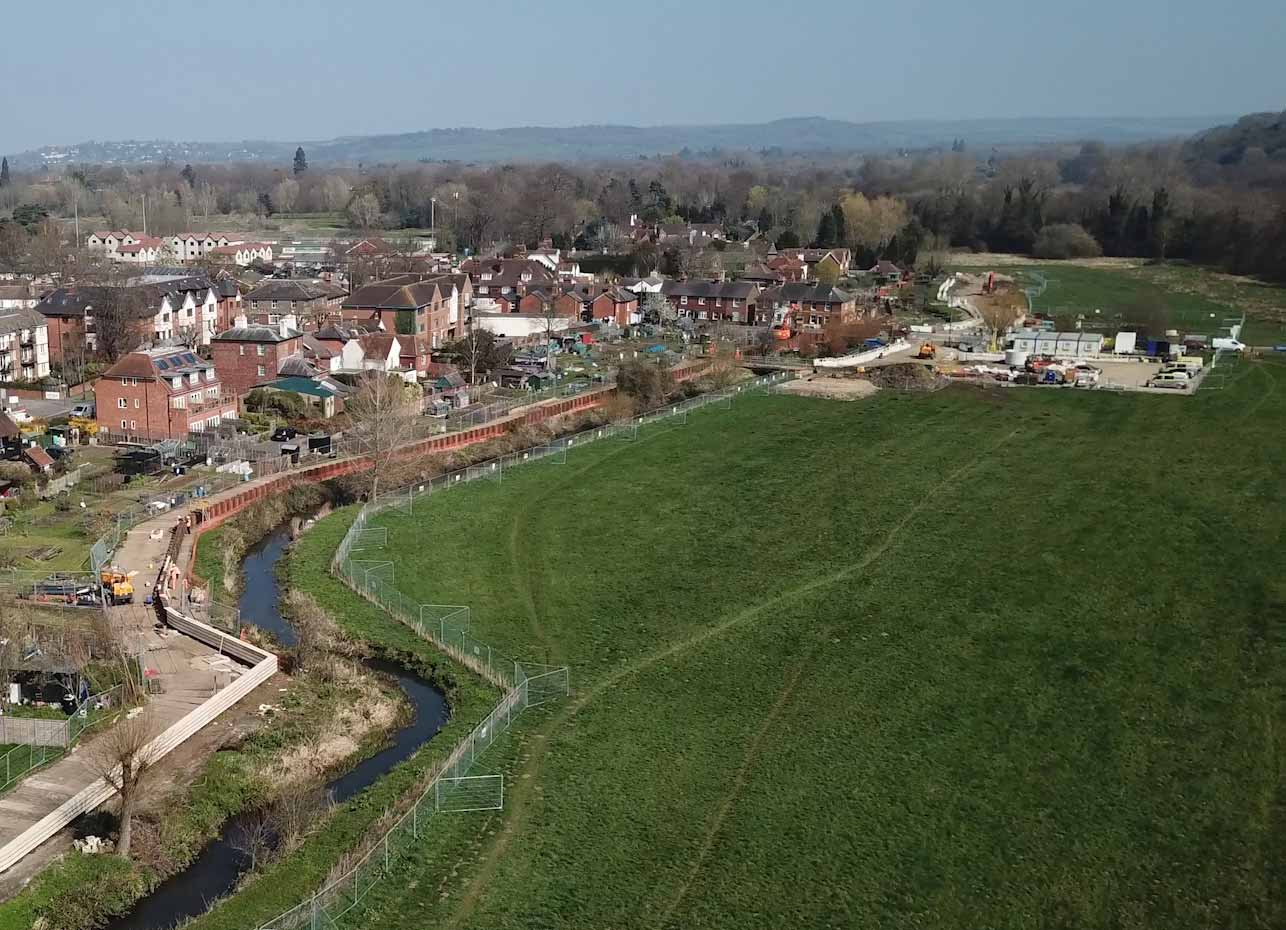 As well as the main flood defences, the project included a range of environmental and landscape features. These included: the planting of a range of native species; wildlife scrapes on Lammas Lands; the introduction of wooden deflectors and re-grading of sections of the ditch bank; re-use of cut wood on site to create new habitat for invertebrates and reptiles and reinstating gardens.
The main bulk of the project involved constructing a 525m long sheet piled flood defence wall along the rear of a number of properties on Meadrow and Catteshall Road. To make sure we were not causing any damage to these properties or disturbing people living in them, we pre-augered first and then drove the piles into the pre-augered line. We also carefully monitored the effect our work was having on the properties with frequent noise and vibration level checks. The piles were then clad in horizontal planks of Accoya timber, a specially treated softwood that is more hardwearing than conventional soft and hard woods.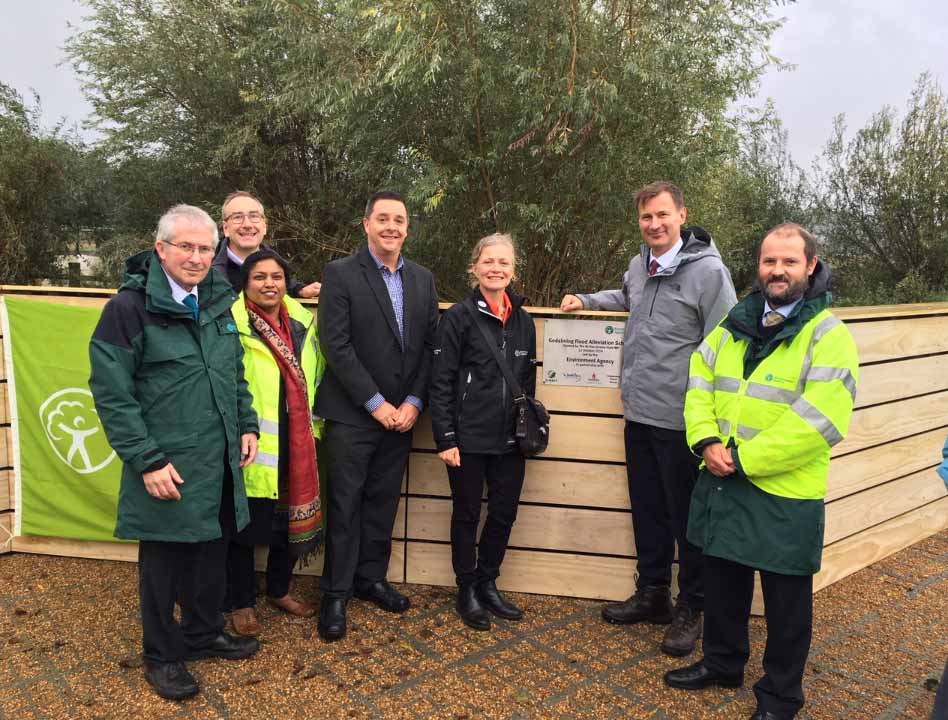 During construction, the project saw visits from the local MP, Jeremy Hunt together with a number of councillors, local school groups and Brunel University students. Mackley led the stakeholder engagement hosting regular site tours for local people and dealing directly with the most affected landowners and allotment holders, mitigating disruption through sensitive construction techniques and minor design amendments.