collaborative
Design Development
flood
defences
Masonry, King Post & Planking
challenging
Riverside Access
excellent
Community Feedback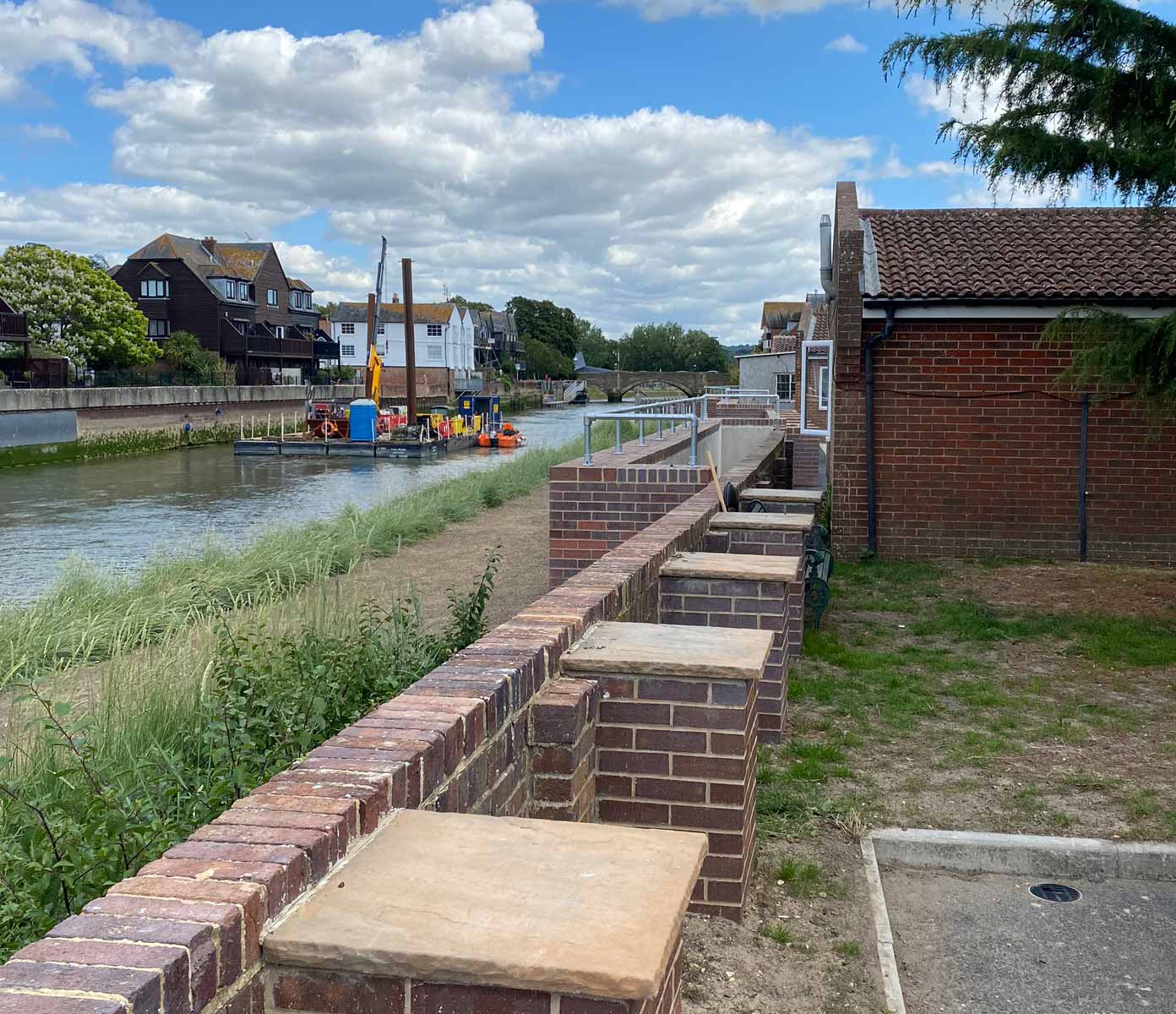 A Team Van Oord project for the Environment Agency
Mackley upgraded 1.5km of flood defences in the historic city of Arundel, protecting 160 homes.
The works included repairing a major river wall breach in the town centre with no landside access. We had responded with an emergency repair back in 2018, and then helped develop the permanent solution.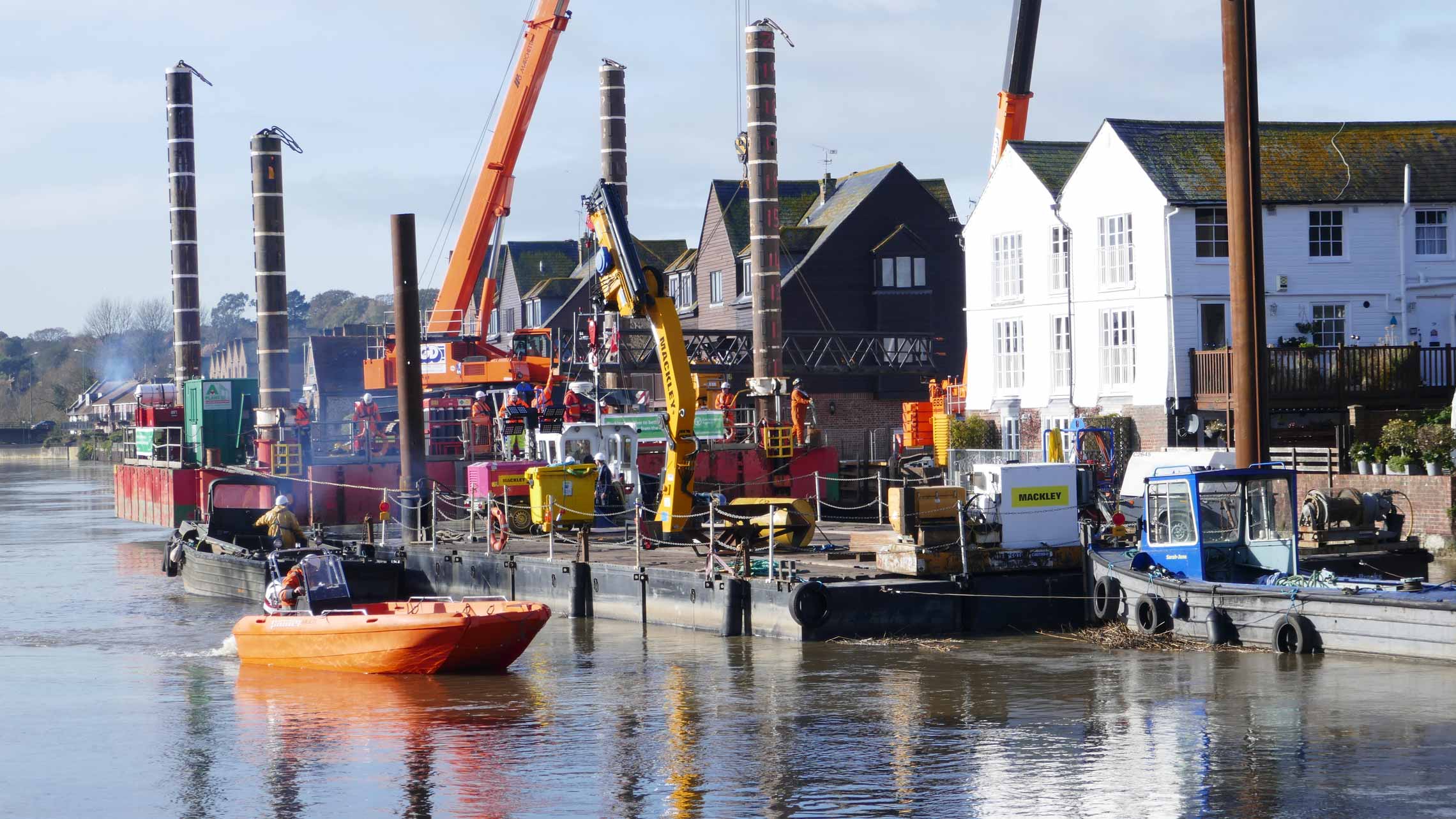 Working as a team to develop the designs:
Our Engineers worked closely with the Client and designers to overcome challenging ground conditions, developing a strong sheet piled wall to repair the breached section. The ground beneath the pile line proved far softer than expected and the team developed new designs with longer piles and new piling methods to ensure the wall's long term stability. The team also added 19 ground anchors into the design, tying the new sheet piles to more stable land behind.
Working from the river:
Our expertise in working afloat enabled us to navigate a huge jack up barge and crane up the River Arun from Littlehampton, passing safely beneath low bridges en-route, and then to supply the materials for the breach repair.
Protecting the city from flooding:
Although the jack up barge and support vessels were the most publicly visible element of the scheme, we also built over 1km of flood defences up and downstream of the city.
Community focus:
We engaged with the households at the breach throughout design development and our site team spoke with them daily during the works. This was especially necessary to enable our teams to work through multiple riverside gardens. We kept Arundel's community well informed of progress and volunteered for citywide events, we built local support for the scheme and minimised disruption. Due to this good communication and our efforts to reduce disruption, we received many letters of thanks, including from Arundel's Mayor.
'It has been very noticeable, both from our personal informal contacts and from unsolicited comments from two neighbours, that the team are going out of their way to be cheerful, positive and helpful. They have certainly created a very positive view from our local community.'

Resident feedback
'I would like to say what a fantastic job that the EA are doing here in Arundel, especially under the current circumstances with the Coronavirus….Please keep carrying on doing the good work, we really do appreciate all that you are doing for us here in Arundel.'

Mayor of Arundel