refurbished &
replaced
7 Weirs
fish passes &
bypass channels
5
key to the
works
Mackley's Floating Kit
fish
passes
Larinier & Natural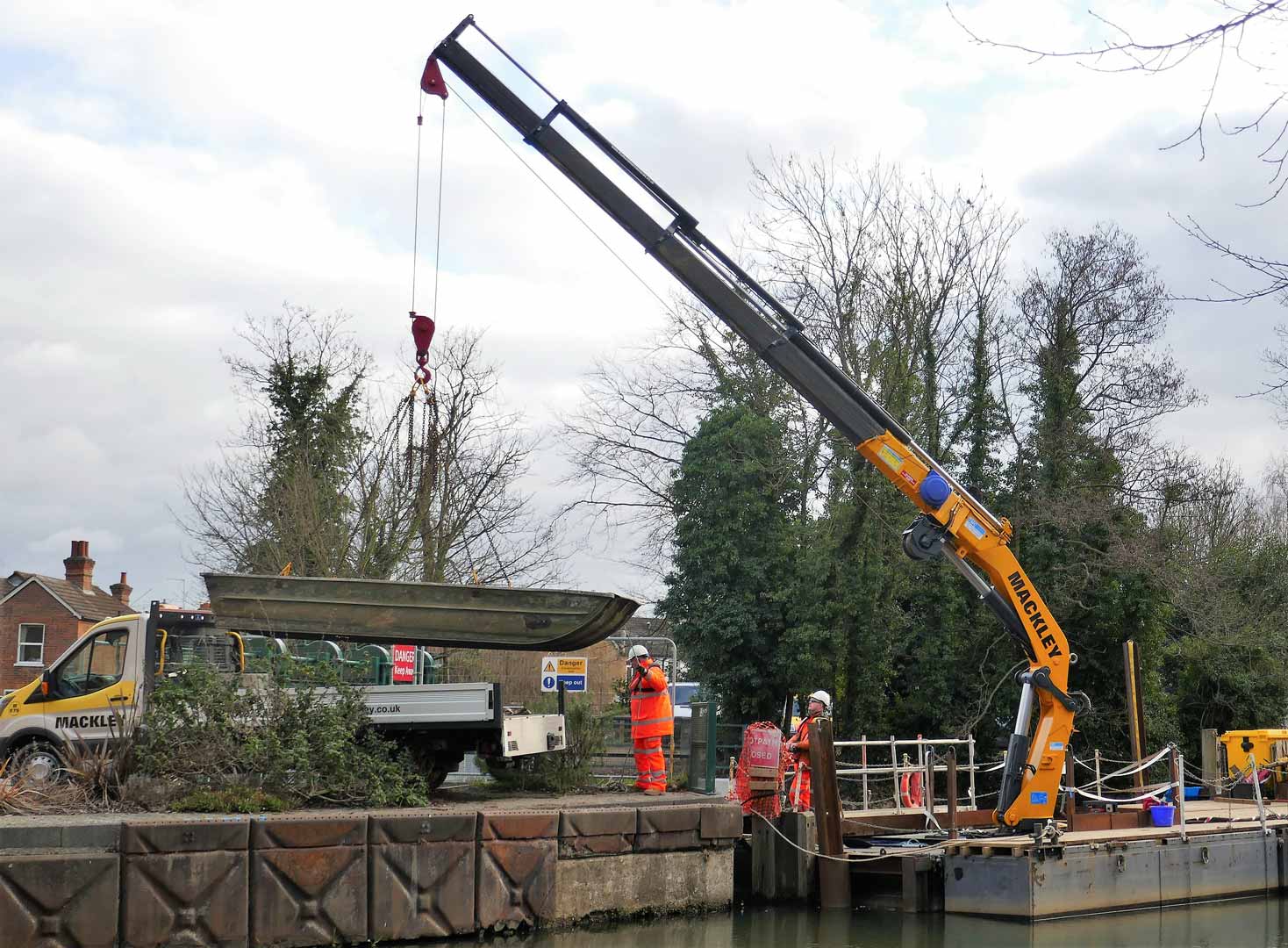 Flood protection and improving fish stocks along the River Wey in Surrey
Mackley completed renovations of 7 weirs on the River Wey 'Navigations'. We also integrated fish passes and bypass channels that open up 46km of this historic river to fish and eels for the first time in centuries. The River Wey Navigations were constructed between 1651 and 1760 to transport goods between rivers on the south coast and London. The weirs were rebuilt in the 1930s and are now managed by the National Trust.
The scheme's fish passes are contributing to a much larger partnership initiative, known as the Wey Fish Pass and Wetland Delivery, a working partnership project between the Environment Agency, National Trust, Surrey County Council, Guildford Borough Council, Woking Borough Council, Elmbridge Borough Council and local landowners.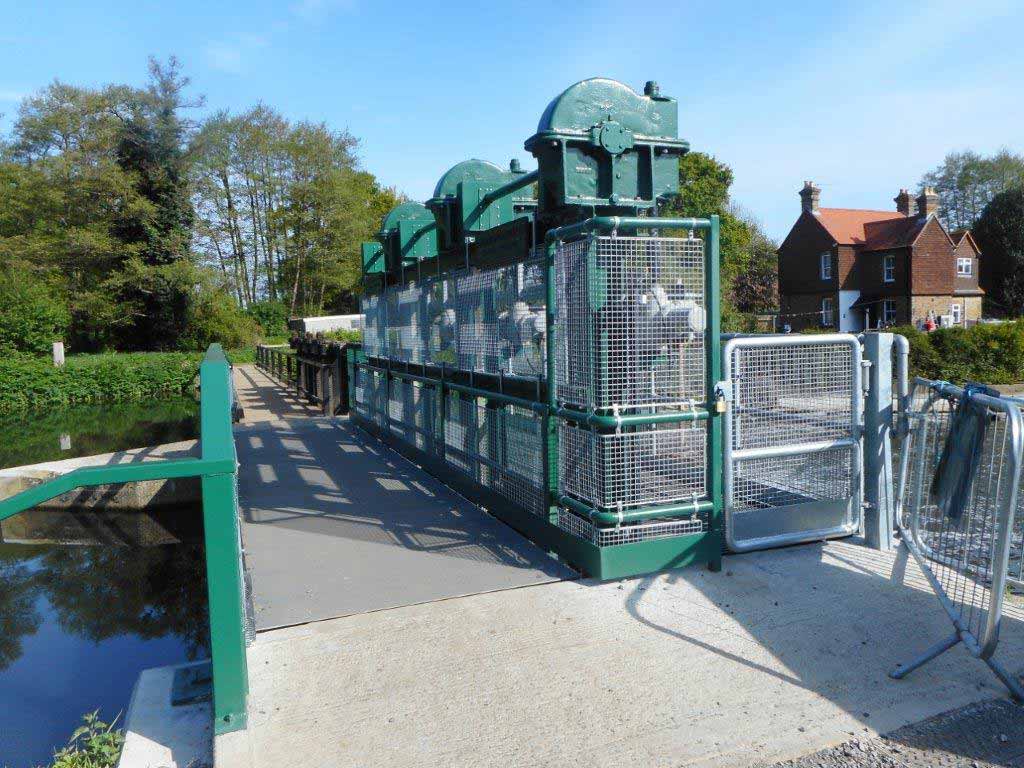 The works were:
Hamm Oils Mill, Weir and bypass channel fish pass – Weybridge
Walsham Weir and naturalised fish pass – Ripley
Newark and Abbey Weir and fish passes – Woking
Broadmead Weir and fish pass – Woking
Bowers Mill Weir upgrade – Guildford
Stoke Mill Weir upgrade – Guildford
Millmead Weir and naturalised fish pass – Guildford
Mackley coordinated all the works which often took place at multiple locations on the river at the same time. We dealt with local stakeholders, carefully planning access at each site to minimise disruption, even when working from public parks and private gardens.
We weren't always working above and on the water, some of the work was under it. Our diving specialists had to burn off old piles and weir apparatus below the water line. We coordinated Dive Project Plans and completed a Dive Safe form, an Environment Agency requirement to make sure all safety checks and procedures were in place.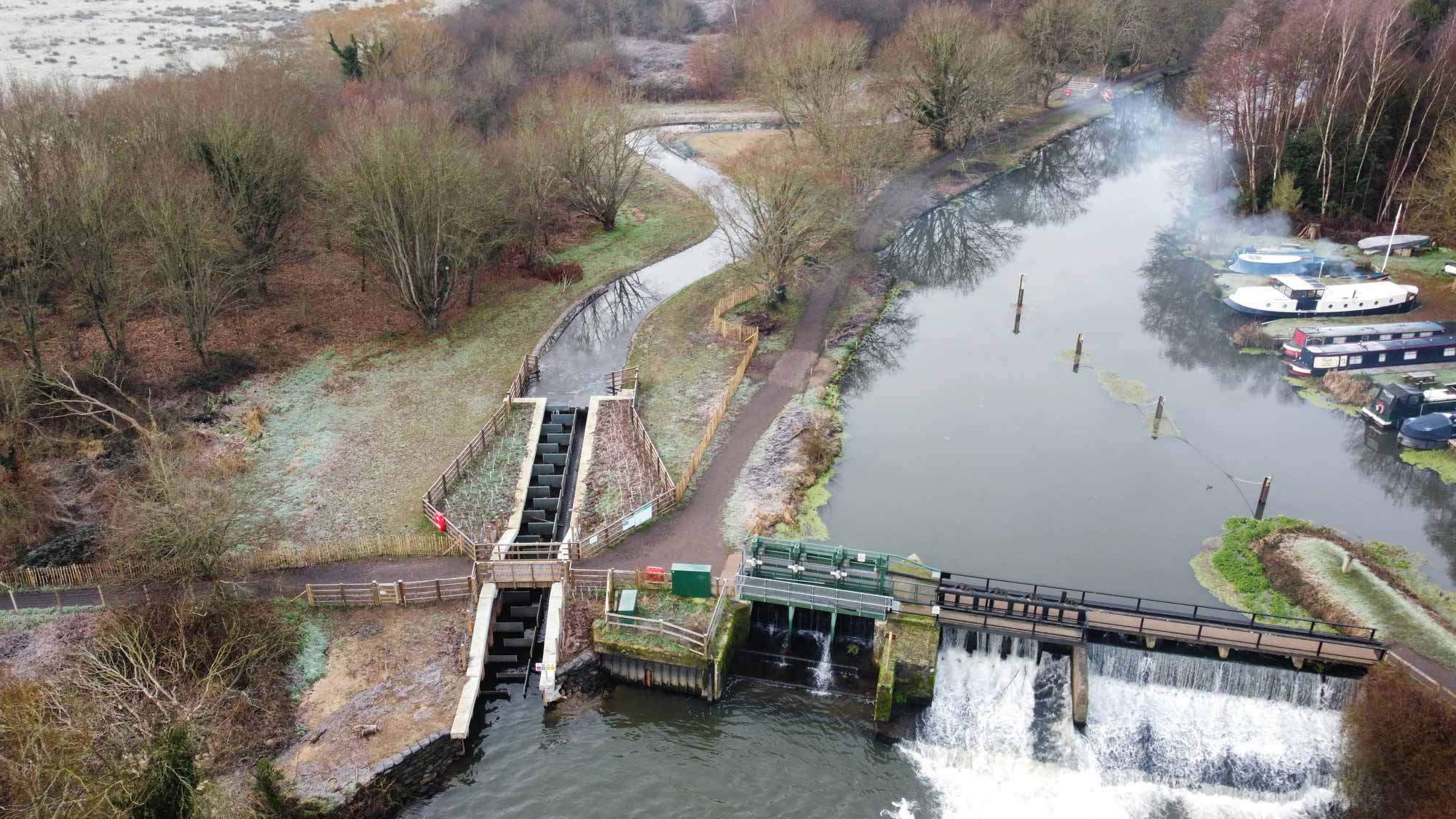 Each weir upgrade presented unique technical and access challenges. Our team's technical skills were perfectly suited to finding the best engineering solutions, using a range of temporary designs to safely work in the river and accessing via a combination of landside and floating equipment.
The projects demonstrate considerable skill in planning lifting from floating plant and also in completing the works within environmentally sensitive locations on this historic river, including public parks and gardens.