4 tonne dipping
radial gates replaced
7
INstallation
of new
Fish Pass
integrated
engineering
Civils & MEICA
river
thames
Weir Construction
excellent
Community Engagement
protocols
produced
Flood Emergency Response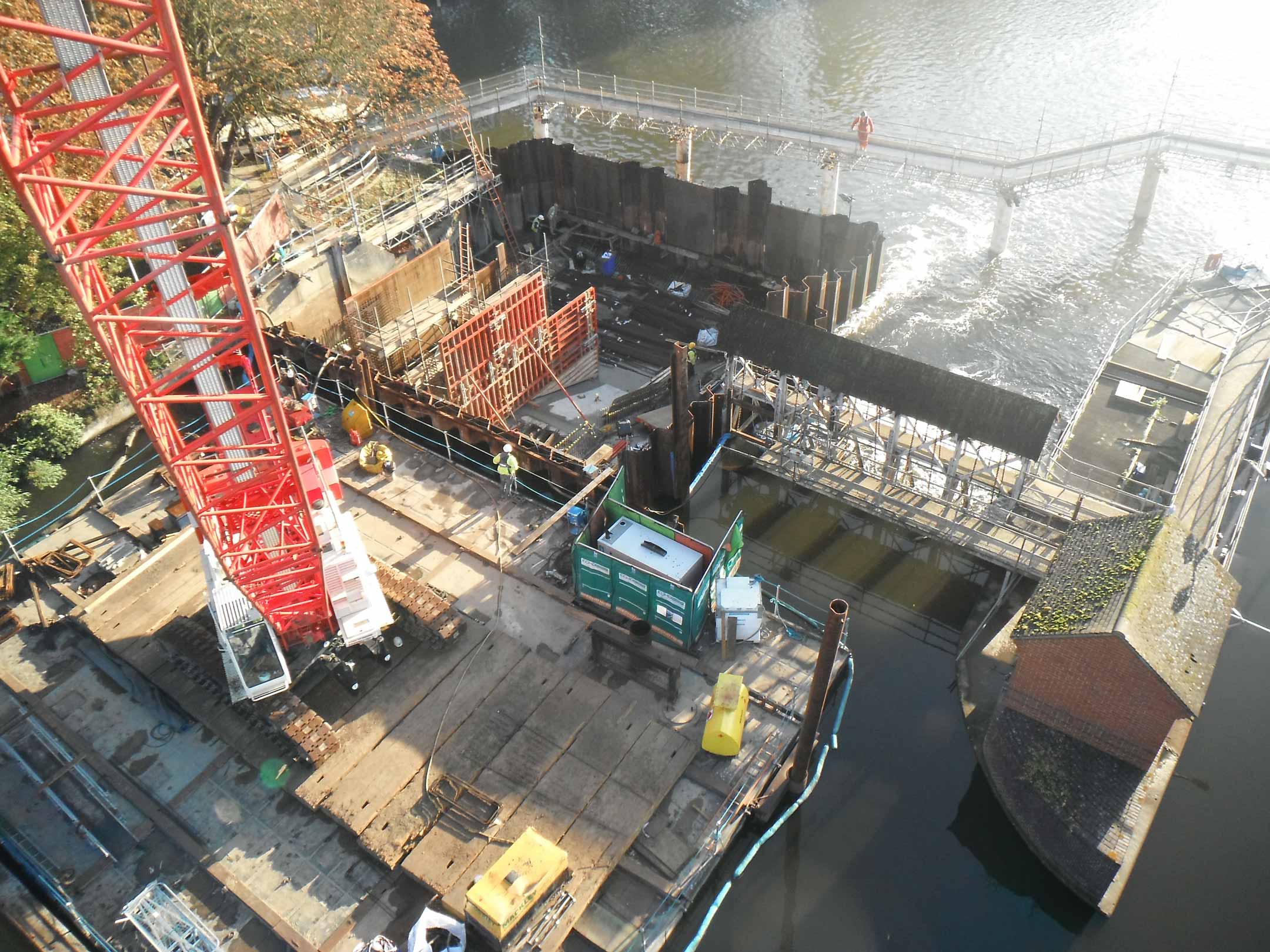 A NEW STRUCTURE TO CONTROL WATER LEVELS ON THE THAMES
Mackley, as part of Team Van Oord, undertook the complete reconstruction of Molesey Weir B on the River Thames near historic Hampton Court. The upgrade enabled the Environment Agency to manage water levels on this section of the Thames, with a new capability to remotely adjust the heights of the seven tilting weirs that either hold water up in low flows or let it through in periods of high flows.
It was vital that part of the weir was operational at all times, so we completed the works in two halves over two consecutive summers. Prior to starting the works, we developed an emergency flood protocol alongside Molesey's Lock Keeper and the EA. It was put to good use to prevent local flooding during the exceptionally wet winter of 2013/14!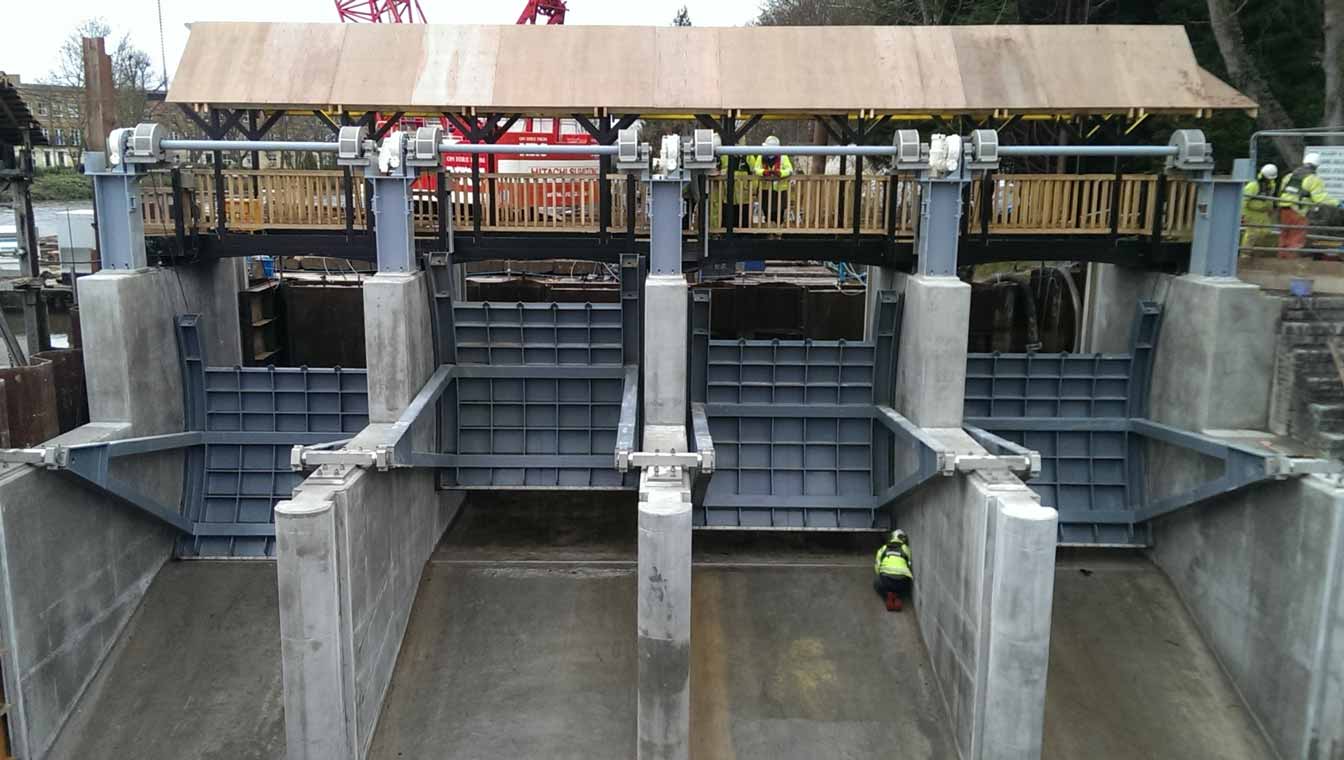 Overcoming challenges of access
Applying our expertise in river engineering, we designed temporary works that could be adapted to convey flood waters, installed a temporary walkway for residents, completed complex lifts from afloat and built the whole works with minimal landside access.
Looking after the locals
Our temporary bridge made sure that residents of Ash Island could reach their floating homes at all times during the works. We also shielded them from noise when we were piling and even halted piling whilst one local resident showed prospective buyers around his property. This attention to individual needs is typical of Mackley's approach to working closely with affected communities and resulted in excellent public feedback and a Considerate Constructors Silver Award.
'Remarkably, for a 2.5 year presence on the island which could have been extremely intrusive to residents, I do not recall receiving a single comment or complaint about the workers. Thank you for your excellent work, your consideration, your consideration, willingness to provide updates and general friendliness while on site. A great bunch of guys.'

Ash Island Resident feedback