2016 has proved to be a busy, productive and exciting year for everyone involved with Mackley – here's a quick-fire, month-by-month round up of some of the key highlights and achievements.
---
 January
January saw Mackley helping to repair damage caused by the storms of December 2015. In particular, work to plug huge holes in the promenade and sea wall at Southsea (pictured below) received high praise from both the then Environment Secretary Elizabeth Truss and the Leader of Portsmouth City Council.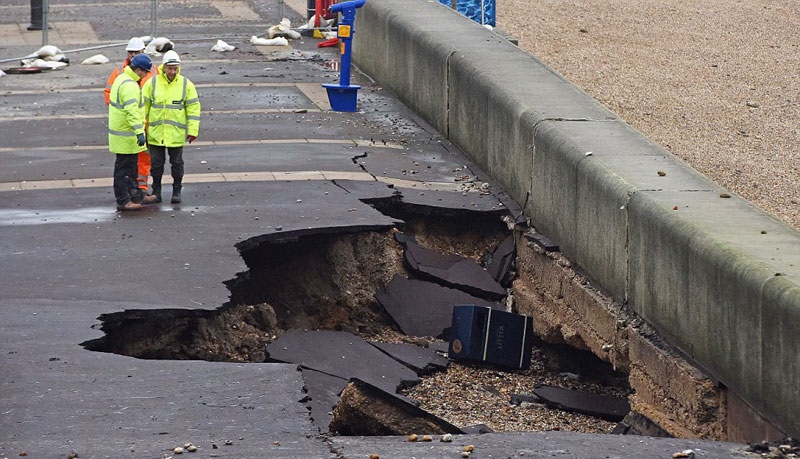 February
An award-winning month for Mackley, with the Broomhill Sands Coastal Defence Scheme taking centre stage at the 2016 Environment Agency Project Excellence Awards, and success in a prestigious new scheme which recognises best practice in promoting diversity in the civil engineering sector (pictured below).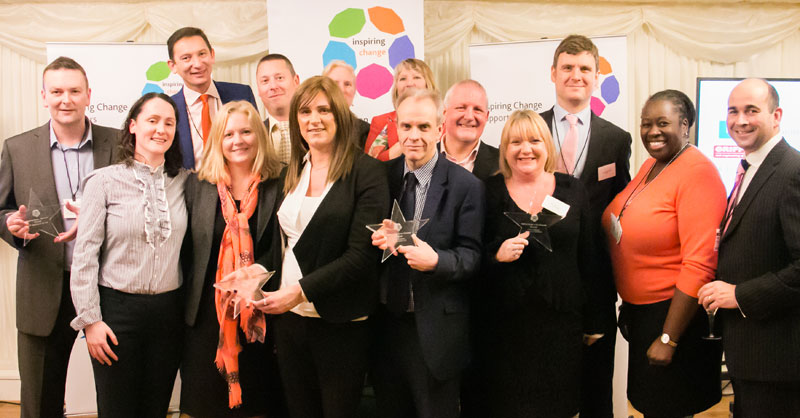 March
March saw the completion of a number of projects including the new £6m flood defences on Portsea Island's northern shore, and works to improve sea defences and repair the seafront at Lowestoft in Suffolk.
April
April saw Mackley's 'dedication and ongoing commitment' to its employees recognised, as it stepped up to achieve Silver IIP accreditation. Meanwhile, a year-long project to construct a new staircase and footbridge to the north east side of London Bridge was successfully completed.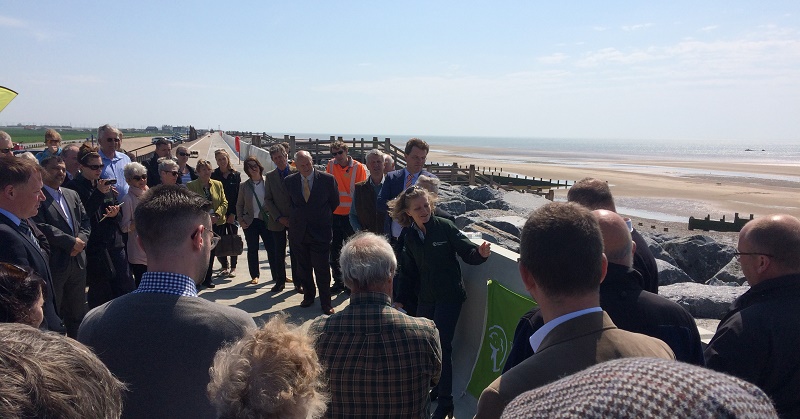 May
The Broomhill Sands Coastal Defence Scheme once again took centre stage in May – the scheme's official opening (pictured above) was quickly followed by news that it had been nominated for two BCI Awards. Elsewhere, there was news of breeding success at RSPB Medmerry (left).
June
The month of June saw the Medmerry Managed Realignment Scheme – no stranger to success – recognised on a global stage at an international awards ceremony in Miami, USA.
July
If June belonged to Medmerry, then July was another impressive month for the Broomhill Sands scheme, picking up three more awards. Elsewhere, Sir John Armitt, President of the Institution of Civil Engineers (ICE), hailed the 'fascinating' Brighton i360 project (below).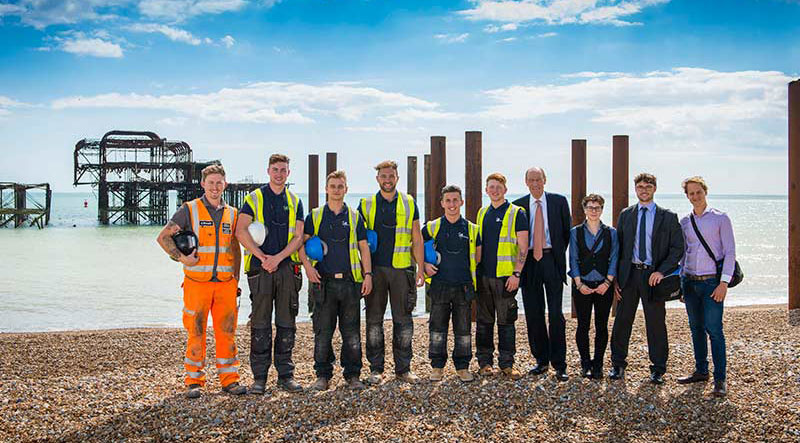 August
August saw major refurbishment works get underway at East Farleigh Lock on the River Medway, while (you guessed it) Broomhill Sands was nominated for yet more awards. Mackley also signed a deal to become the first team kit sponsor of Upper Beeding FC.
September
In September, work got underway at Fairlight Cove, while Mackley also returned to Graveney Marshes to complete a long-running project. Elsewhere, Mackley welcomed the Government's flood review findings.
October
Sir James Bevan visited the Shoreham Adur Tidal Walls scheme to see 'Exercise Certus' test the sites resilience, while in other news Mackley joined BAG, the UK's leading aviation group.
November
November saw TVO assume the role of 'incident response' lead in three EA regions, meaning Mackley will play a key role in the Government's response to flooding incidents during winter 2016/17. Elsewhere, work to create a new pumping station at the Tenterden Water Treatment Works in Kent drew to a close.
December
The year concluded with a visit to the Shoreham Adur Tidal Walls scheme by a delegation including the Environment Secretary Andrea Leadsom (pictured below), who was 'impressed' by a scheme which, when complete, will protect almost 2,500 homes and businesses in the area.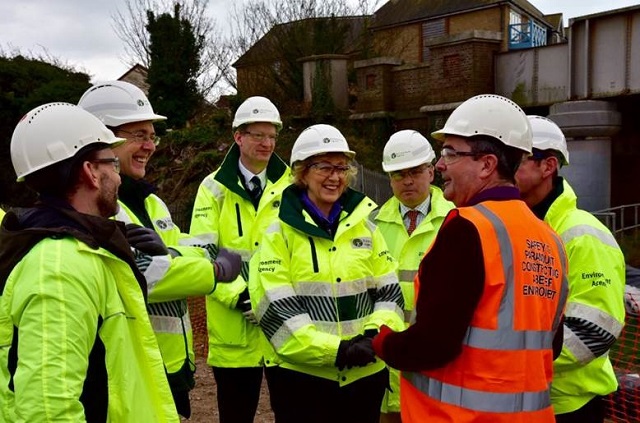 21 December 2016